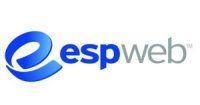 Lead the Revolution!
ESP Web is the industry's largest, most-accurate sourcing and marketing service. This session will give you a thorough overview of ESP Web. We will discuss navigation, preferences, searching, virtual samples and presentation. While we will be covering a lot of data, keep in mind that we will be sending you a manual upon completion of this session.
At the Webinar's conclusion, you'll be able to find exactly the right products faster than ever, as well as design customer presentations that are truly your own.
*Please note that all session times are Eastern*
ESP Web - Getting Started Training Schedule - December 2013
S
M
T
W
T
F
S

25

ASI Closed - Christmas Day
These sessions are conducted live via a Virtual Classroom. Students will have the opportunity to ask questions in real time while observing the instructor's screen via the internet. A reservation is required so that we may group students of like ability and Internet connection speed, as well as provide the best learning experience for all attendees.