Counselor® Apparel Issue
Published: July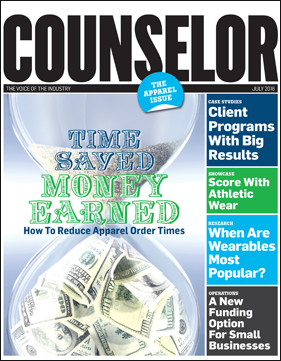 Have your products seen next to fashion trends, apparel industry news, buying habits and business tips.
Total Audience: 35,700 distributor business owners, executives and salespeople.
Wearables® SourceBook
Published: July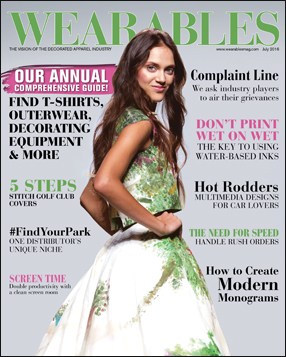 Make your company distributors' next choice when you're included in this comprehensive directory, referenced all year!
Total Audience: 62,440 screen printers, commercial embroiderers and distributors.
Advantages® Apparel Trends
Published: December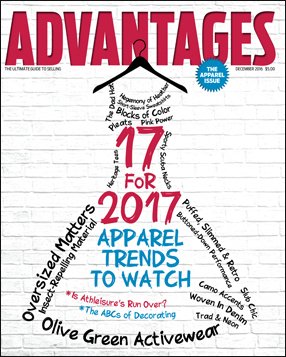 Reach your target audience with this special issue dedicated to the newest apparel trends.
Total Audience: 88,800 top distributor salespeople.