Accessing The Distributor Credit Report
Accessing the distributor credit report in Connect is quick and easy.
Type the distributor's ASI number or company name in the Distributor Look Up box. Then, click on the Go button.

If you are a subscriber of Connect Plus, Connect Platinum or Connect with Prospect Hunter, you are also able to access the credit report by clicking on the distributor's ASI number through the Connect application.
You can also access the distributor credit report from the Distributor Quick View.
Clicking on any distributor ASI number in Connect will open a pop-up window known as the Distributor Quick View. Inside the window, the distributor's contact information plus a numerical credit score are displayed. You can click on the Credit Report button to view the distributor credit report.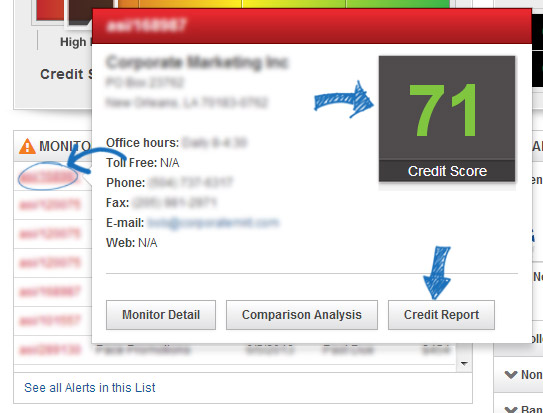 The distributor credit report will be displayed.