The event planner is a sales generating tool that will help you create more business, develop new ideas and impress your clients. Click on an icon to get started.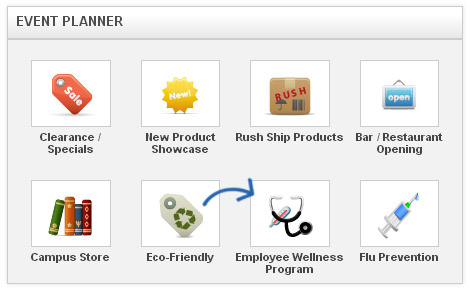 A web page launches with products, a video and the steps it takes to for the program you selected.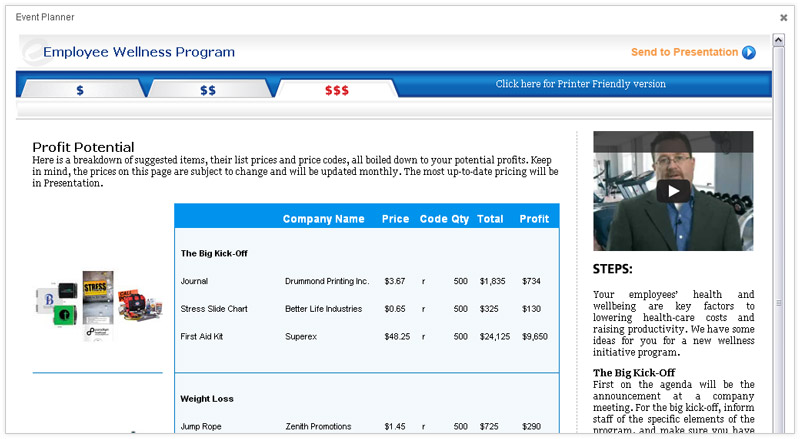 There are three pricing tiers, low-end, mid-range and high-end. Each product section corresponds with the steps on the right.
Under the product listings, you can see the total profit that could potentially be yours.

Use the "Click here to Create a Presentation Using These Products" and the "Create a New Presentation" window will open. For more information on creating a presentation, please review the Presentations – Quick Creation Quick Step Guide or the Presentations – Full Customization Quick Step Guide.