There are three blue tabs in the Fixed Footer section: New Suppliers, Top Sellers and Daily Deals. These tabs will be available on the ESP Web homepage, as well as all product results pages.

The New Supplier tab will display all suppliers that have a listed date within the past 60 days and at least one product in the database with a product image.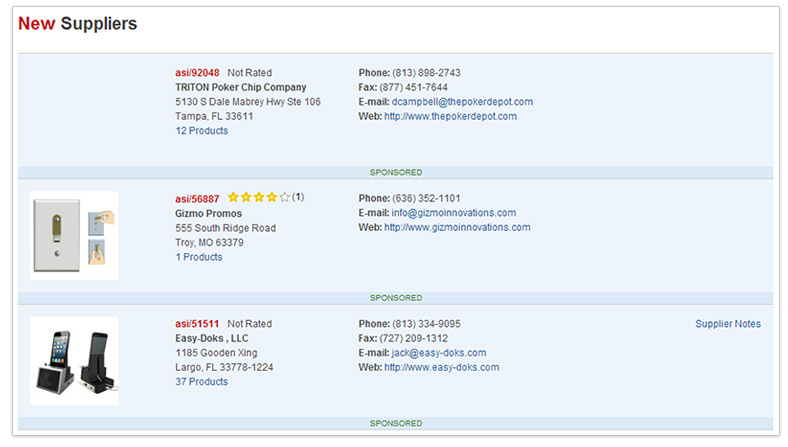 The Top Sellers tab will display the grid for the available top selling categories.

The Daily Deals tab will display products with specials every day for top industry suppliers! Just click on the "Daily Deals" tab to view details about specials from yesterday, today and tomorrow.
At the very bottom of the page of page are helpful links to Product Support, ASI Store, the ASI Community and ASI's Company Pages.