HTML & PDF
If you are using a program based email, such as Microsoft Office Outlook or Outlook Express, you can send as a link to a PDF or HTML link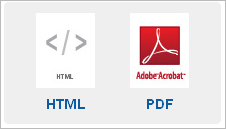 Click on the corresponding icon to send in the format you wish. ESP Web will make a call to your default mail program and then display the e-mail.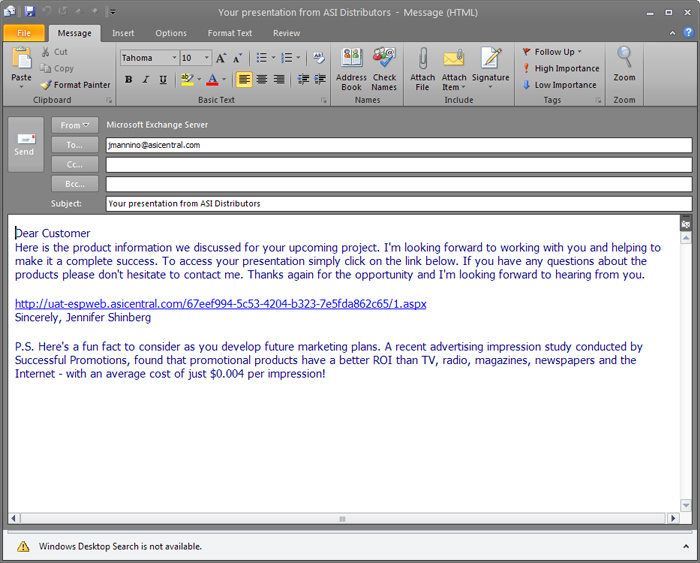 The body of the email will contain a link to the presentation. When your customer receives the email, they will click on the link to view the presentation in the file type you selected.
If you had a web based email such as Yahoo or Gmail, you could simply click on the copy option in the Presentations Links section and paste it into our e-mail. Once the presentation link is in our email, you can just type our client's email in the To field and our presentation is on its way!
To send a presentation as a PDF attachment, just click on the PDF link in the Presentation Links section. Then, save it onto your computer, attach it into an email and send.