Add additional information to your project such as Customer Name, Date the Project is Due and notes about the project.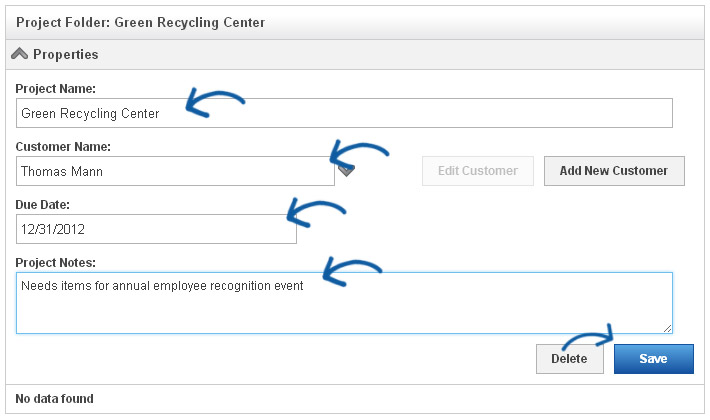 Note: You only need to click on Save here if you have entered additional details.
Additional Options
To create a sub folder for a project folder, you can follow the same process as adding a new folder. Click the Create New link again and nest the new project under the folder to which you would like to add a subfolder.
To delete a folder, select the folder and then click Delete in properties.
Note: By deleting a folder, all products, presentations and subfolders will also be deleted.