In the Settings area, you will be able to view your existing preferences such as the default list ranks for ESP Web and ESP Online, as well as for ESP Websites. You can also view the list conflict and notes settings.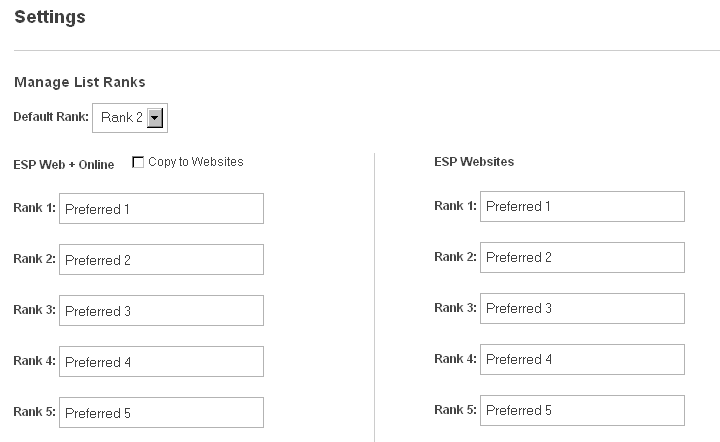 In this area, you are able to manage the default rank, rank names, list conflict settings and notes settings. To begin updating your settings, click on the Edit button.
After clicking on Edit, all the available fields will open in an editable state. You can change the default rank by using the dropdown. The default rank is the rank level that suppliers will automatically be assigned when they are added to a new list.
You can modify the names of the rankings to reflect the levels that would best suit your company (Platinum, Gold, Silver). These levels can be copied so that they will display on your ESP Website, or you can create a different set of rankings which may be more client-friendly. For example, your clients may not understand what Platinum means, so instead, you can use Customer Favorite or Best Seller.
Click on the Save button at the bottom when you are finished.