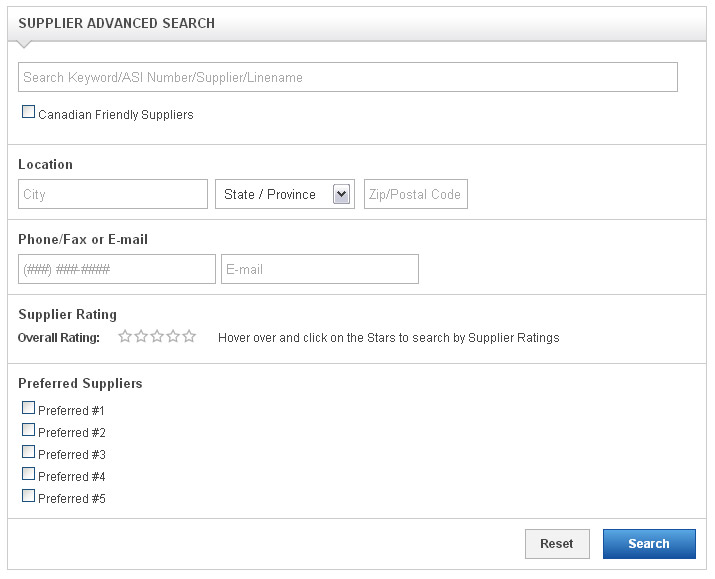 Advanced Search Options
The first box available is a keyword search where you can enter an ASI number, supplier name, linename, or tradename. You can check the checkbox to show Canadian Friendly suppliers only.
You can use the Location section to search by a city, state or province and/or zip code. You can enter a phone number, fax number or email address in the Phone/Fax or Email section.
You can use the stars to determine the minimum rating for suppliers you would like to have included in the results. You can also use the Preferred Supplier checkboxes to have only results from suppliers within a specific ranking to be displayed.
Note: Preferred Suppliers are set up by your company, not ASI.
Results are defaulted to the supplier summary view, which includes all the necessary information to contact the suppliers that fit your criteria.