To create a new coupon code for your site, we can click on the Create New Coupon button.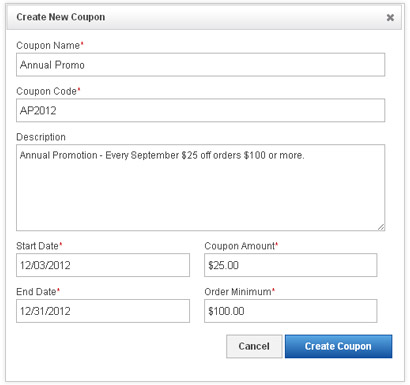 In the Create New Coupon box, enter the desired information into the required fields. (Click here to watch a short video). The required fields are:
Coupon Name
Coupon Code
Start Date
End Date
Coupon Amount
Order Minimum
The description is an area for you to describe the coupon, but it is not required.
When you are finished, click on the Create Coupon button.
The new coupon will now be added to the Coupon Manger list. The coupon code will be active from the start date until the end date.