To view additional information about the product, expand the "Click here to view additional product options and charges" section.
All product information, such as colors, sizes, product options, imprinting information and any additional charges will be available in this section.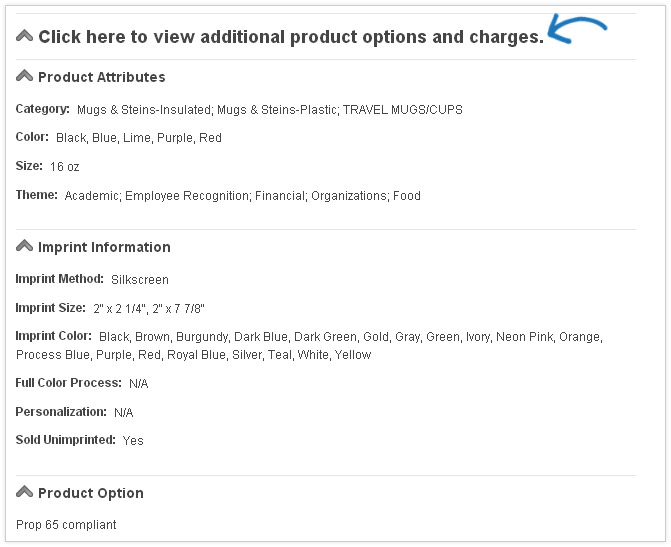 Some products contain multiple price grids because the price of the item is dependent on a specific feature. While the product information mainly is the same, such as the image, description, imprinting information, and packaging options, if you want the product in two days, it will cost you more than a longer production time.