In the Exclusions tab, you are able to exclude already created lists of products from your ESP Website. These lists need to be created in the Features area prior to being selected for exclusion.
Don't know how to set up an exclusion list? No problem, click here to review the Exclusion List Quick Step Guide.
After you have created and saved your exclusions lists, you can:
Have all lists excluded by using the double right pointing arrow
Select individual or groups of lists, highlight desired lists and use the single right pointing arrow pointing
Remove all lists from search-exclusion by using the double left pointing arrow
Remove individual lists or groups of lists by highlighting the desired lists and using the single left pointing arrow.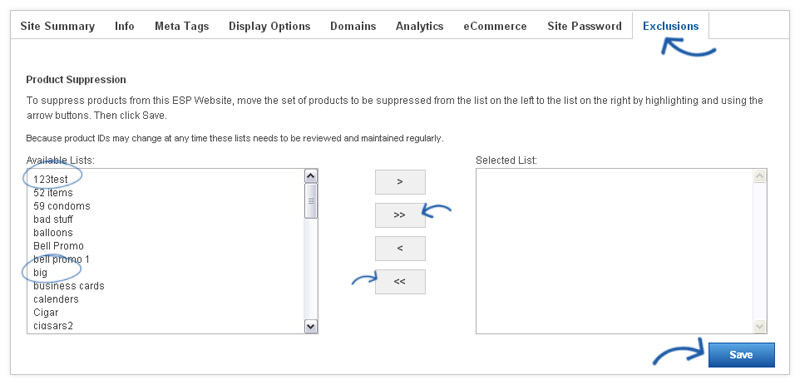 When you are finished, click on the Save button.